ACC Online Learning
ATTENDEES ARE RESPONSIBILE FOR EARNING CREDITS/HOURS
While ACC reports credits/hours for eligible attendees, it is the sole responsibility of the attendee to meet the criteria to earn those credits/hours - and by the associated deadlines.
It is not the responsibility of ACC to notify attendees that they did not meet the requirements or accommodate individuals who failed to meet the outlined deadlines to earn credits/hours.
Attendees are responsible for reading below the details on how and when ACC reports attendance and credits/hours. It is the responsibility of the attendee to retrieve their PDH certificate of completion from their RCEP account, from AIA, and to self-report to APA.
NO INDIVIDUAL MAY REPORT EARNED CREDITS/HOURS TO STATE LICENSING BOARDS THAT HAVE NOT BEEN REPORTED BY ACC - AND IN THE EVENT THAT HAPPENS, ACC WILL CONTACT THE STATE LICENSING BOARD AND CONTEST THE EARNING OF THOSE CREDITS/HOURS. ACC WILL NOT JEOPARDIZE OUR ABILITY TO OFFER CREDITS/HOURS FOR THE SYMPOSIUM - OR FAIL TO ADHERE TO OUR RESPONSIBILITIES AS AN APPROVED/REGISTERED CONTINUING EDUCATION PROVIDER.
REPORTING OF ATTENDANCE AND CREDITS/HOURS BY ACC
PDH CREDITS
ACC will report attendance for eligible attendees directly to RCEP.net 30 days upon completion of the 2023 Symposium - and upon confirmation of the accreditation criteria completed by the attendee. Information is reported to RCEP using the work email address provided by the attendee.
Attendees have not earned PDH credits from ACC for any training/event until AFTER attendance is reported by ACC to RCEP.net.
Once attendance is reported by ACC to RCEP.net, a certificate of completion is automatically generated in the RCEP system for each participant and deposited into their RCEP Subscriber Account. Each participant will receive an email confirmation from RCEP/ACEC immediately after the certificate of completion has been deposited. Be sure to check your junk/spam in-box in the event this email is not approved for distribution by your organization's email firewall/spam filter.
If the participant is new to RCEP.net, a free and basic subscriber account is created for that participant and the certificate is deposited into their subscriber account. In this case, the email distributed will include your password to access your RCEP.net account - and check your junk/spam email filters.
Attendees that already have an RCEP subscriber account will simply receive the additional attendance record/PDHs Certificate deposited into their RCEP subscriber account.
Upon receipt of the RCEP/ACEC email, attendees can then log-in to their RCEP.net account and download/print a copy of their certificate of completion.

NOTE: ACC does not have access to the RCEP account of any participant, nor information on account passwords. Participants will need to contact RCEP directly at (202) 347-7474 for assistance, or can visit RCEP.net, enter their work email address in the log-in, and click "Forgot Password."
CM CREDITS
Upon meeting the accreditation criteria by attending the duration of the training/event and any associated attendance/evaluation surveys, attendees holding the AICP professional designation must self-report their CM credits to the American Planning Association (APA). Please refer to Course # 9263025.
LU AND LU/HSW HOURS

Upon meeting the accreditation criteria by attending the duration of the Symposium and completing attendance and evaluation surveys, ACC (AIA provider #G173 - Course # 2023ACCSYMP) reports attendance and LU/HSW hours for AIA members directly to AIA CES. ACC will report these hours within 10 business days of the conclusion of the Symposium if the attendee has met the criteria, and up to the March accreditation deadline. Attendees not AIA members can submit a request to ACC for a certificate of completion within 10 days of the program completion. Requests must be in writing and emailed to training@acconline.org. Those requesting certificates must also complete the attendance verification and evaluation surveys.
ACCREDITATION QUESTIONS?

If you should have any questions pertaining to the accreditation process and/or earning credits/hours, please contact training@acconline.org.
ACC IS AN APPROVED/REGISTERED CONTINUING EDUCATION PROVIDER TO OFFER CREDITS/HOURS
ACC applied for - and was approved/registered - by RCEP, APA, and AIA to offer PDH, CM, and LU and LU/HSW credits/hours to eligible attendees. ACC must adhere to the standards established by RCEP, APA and AIA to maintain our ability to award credits/hours to attendees of ACC training/educational programs. Please note that ACC will not make exceptions for those attendees not meeting the criteria and by the designated deadlines.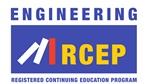 PDH CREDITS: The Registered Continuing Education Program (RCEP) is a comprehensive registry of continuing education providers that have demonstrated adherence to high-quality, effective practices in the development and delivery of professional education activities for engineers and surveyors.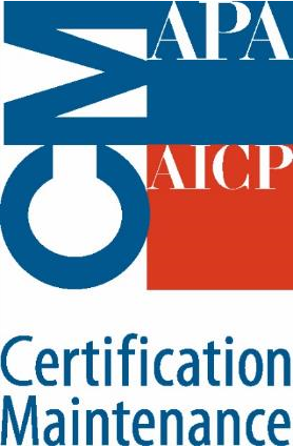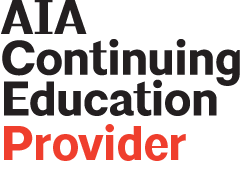 LU AND LU/HSW HOURS: The AIA CES program leverages a network of providers to design, develop, deliver, and administer high-quality, relevant learning programs to satisfy AIA requirements for continuing education related to the field of architecture and architectural practice as well as the mandatory continuing education requirements for state license registration and renewal.
ACC PROVIDER COMMITMENT/GUIDELINES/RECORDKEEPING
ACC pays an annual renewal fee to each organization, is subject to periodic review and audit, and must adhere to the guidelines set forth by RCEP, APA, and AIA.
ACC is also required to retain records for each educational activity and registrant for a minimum of six years, including:
• Educational activity outline/materials
• Records of participant registration and attendance duration
• Date/period/location of the educational activity
• Number of credits/hours earned by participants
• Results of evaluation surveys and quizzes
• Bios and credentials of presenters and educational activity authors
• Signed presenter agreement forms
As a provider/registered organization, ACC has also agreed to ensure the following:
• Provide all services competently and shall not discriminate in the delivery of continuing educational activities or the conduct of research and scholarly courses based on race or ethnicity, gender, age, religion, national origin, sexual orientation, or disability.
• Not misrepresent the credentials of presenters, assistants, or personnel.
• Limit statements advertising, announcing, or marketing professional services or product promotion during the educational activity.
• Ensure that speakers reference the source when using other persons' ideas, research, courses, or products in any written, oral, or media presentation or summary.
• Adhere to prevailing professional standards when referencing other professional entities, research results, and products.
• Not demean any other provider or manufacturer by advertising, announcing, or marketing in any manner.
• Not engage in dishonesty, fraud, deceit, or misrepresentation or any form of conduct that adversely reflects the accreditation or on the profession of other manufacturers or providers.
And training/event presenters must agree to:
• The educational activity will be delivered without endorsement, bias, marketing, or sales orientation.
• The content of the educational activity as it relates to the learning objectives will not be altered.
• All educational activities will be accurately promoted consistent with RCEP/APA/AIA approved language.
• Company/organization logos, product name, product reference numbers, and branding will be limited to the first and last slides only.
| Access Date | Quiz Result | Score | Actions |
| --- | --- | --- | --- |
THE EARNING PDH, CM, OR LU/HSW CREDITS IS THE RESPONSIBIILTY OF THE ATTENDEE
As a registered/approved continuing education provider, ACC can submit our educational offerings to RCEP, APA, and AIA for approval to offer credits/hours to eligible attendees. ACC is bound to meet the requirements and criteria outlined by by these three organizations to report attendance and PDH, CM, and LU/HSW credits/hours. The earning of credits/hours is the responsibility of the attendee and ACC will not report attendance or credits/hours for any attendee not fulfilling their responsibility as outlined in the accreditation requirements. The attendee must attend the full duration of the training/educational program AND submit any required attendance and evaluation surveys by the outlined deadline. Without exception, ACC will not report late credits/hours or report credits/hours for partial attendance. Please direct any questions you may have to training@acconline.org.