ACC Online Learning
VIRTUAL SPEED DATING
Join us on Thursday, November 12th at 4:00 p.m. EST for the ACC Annual Conference Virtual Speed Dating, generously sponsored by Arora Engineers, Inc.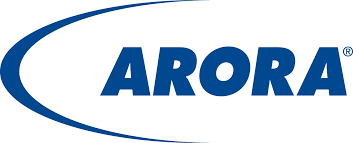 Virtual speed dating provides a unique opportunity to join companies together for a common purpose - to create teams with the right partners. Three sessions offering 15 minutes with 10 potential partners to exchange information, share your value and knowledge, and ask for advice and recommendations. This is more than social networking; it's business networking in a focused environment. Breakout rooms will be hosted by the following companies, with three or four participating during each 15-minute session:
SESSION 1: 4:15 – 4:30 p.m.
• CHA Consulting, Inc.
• Gensler
• Jacobs
• Woolpert, Inc. / Jviation
SESSION 2: 4:30 – 4:45 p.m.
• C&S Companies
• DRP Construction
• Mead & Hunt, Inc.
SESSION 3: 4:45 – 5:00 p.m.
• HNTB
• Kimley-Horn and Associates, Inc.
• Whiting-Turner Contracting Company
This year in the virtual world, our layout will be different than the events you are used to in the past:

• There will be 3 time slots, each 15-20 minutes.
• There will be 3-4 host firms leading a virtual networking room concurrently in each of the 3 time slots.
• Attendees choose one company for each of the 3 slots to visit with.
• Each host company will run their meeting room, give an overview of their firm, and have open Q&A for participants.
• No RSVPs are required for participants, so there could be between 1 to 20 or more in a room.
• Cameras and microphones on!
Potential discussion topics:
• Runway/taxiway rehabilitation
• Terminal apron improvement
• Architecture/terminal development
• AOA improvements
• Security
• Aircraft fueling
• Master planning
• MEP design
• Deicing facilities
• Digital signage and special systems
• Specialties (sustainability)
• Geographic information systems (GIS)
• Vendors (jet bridges, gate management, IT, FFE)
• Parking garages, ConRAC
• Baggage handling systems
• Lighting and navigational aids
| Access Date | Quiz Result | Score | Actions |
| --- | --- | --- | --- |