ACC Online Learning
Blast Deflectors, Inc. (BDI) Virtual Booth
4.5 (4 votes)
Register

ACC Member - Free!
Military (excludes contractors; .mil email required) - Free!
Airport/Airline Employee - Free!
Local, State or Federal Government Agency - Free!
Academic (.edu Email Required) - Free!
Non-member - Free!
BDI designs, manufactures and installs jet blast deflectors (JBDs) and ground run-up enclosures (GREs) for airports and defense facilities worldwide. Our products are designed to improve AOA safety, maximize available space and minimize the acoustic impact of aircraft run-up noise. Our 60+ years of experience is your assurance of quality JBDs and GREs. Models are available for all aircraft types and applications, from taxi power up to afterburner run-ups. For more information about BDI please visit www.bdi.aero.
Our History
Founded in 1957 in San Francisco, California by Stanley Lynn, BDI is a world leader in jet blast deflectors and aircraft acoustic enclosure technology. Our innovative solutions have set the standard for the jet blast deflector industry for more than 60 years. We safeguard our reputation for excellence through a focus on research and development combined with state-of-the-art manufacturing. The result is a complete range of jet blast deflectors suitable for all applications.
Don Bergin- President
Sales & Marketing Team:
Matt Anzai- Sales Manager
manzai@bdi.aero
775-433-0236
Jorge Ramirez- Sales Representative
jramirez@bdi.aero
775-433-0497
Blanca Rocha Becerra- International Business Development
brocha@bdi.aero
775-433-0498
Nick Smith- Europe, Middle East and Africa Business Manager
nsmith@bdi.aero
+44-1794500522
Contact email: info@blastdeflectors.com (general contact email)

us.sales@bdi.aero (for projects in the USA, Latin America and Oceania)
emea.sales@bdi.aero (for projects in Europe, Middle East and Africa)
ap.sales@bdi.aero (for projects in Asia-Pacific)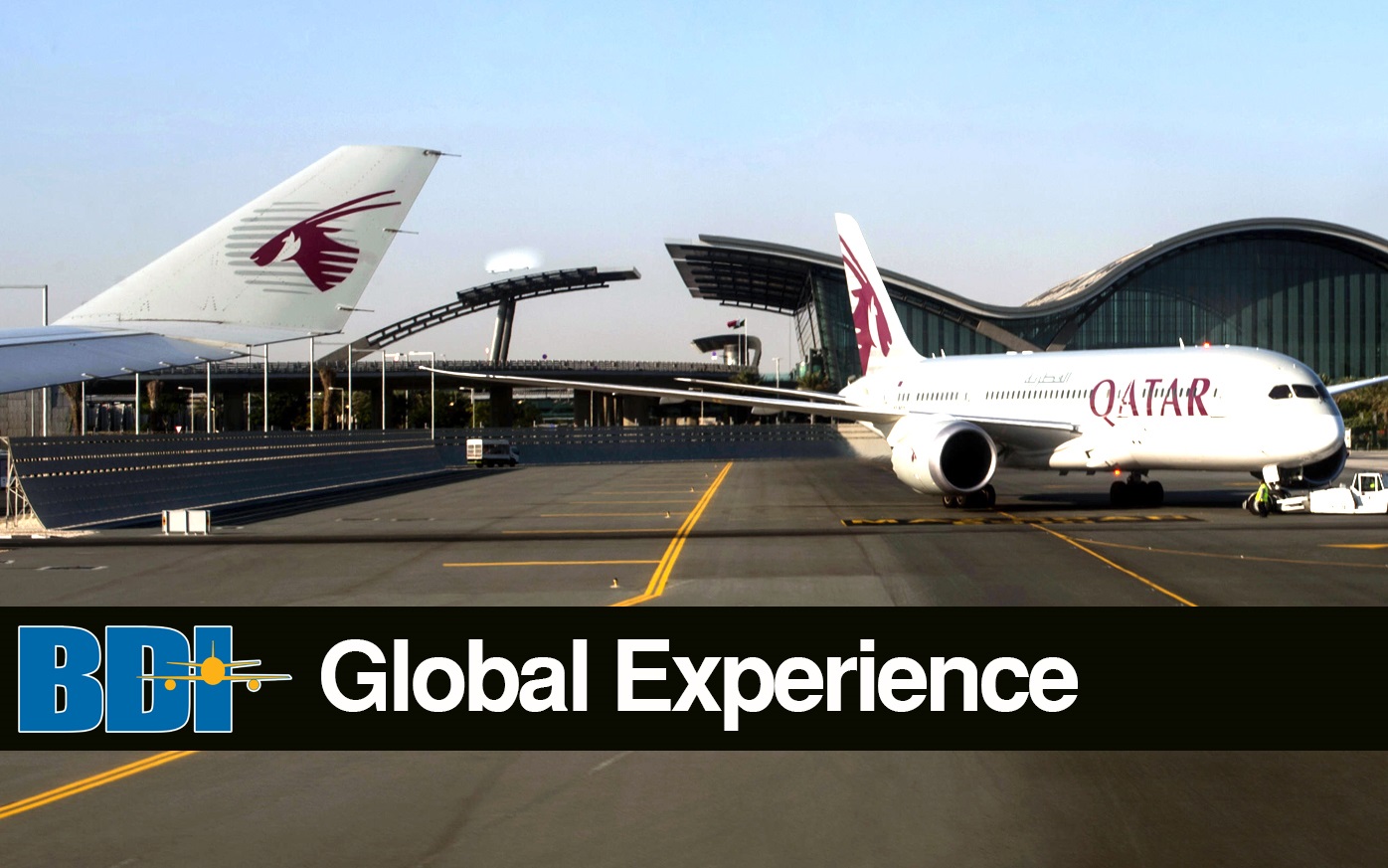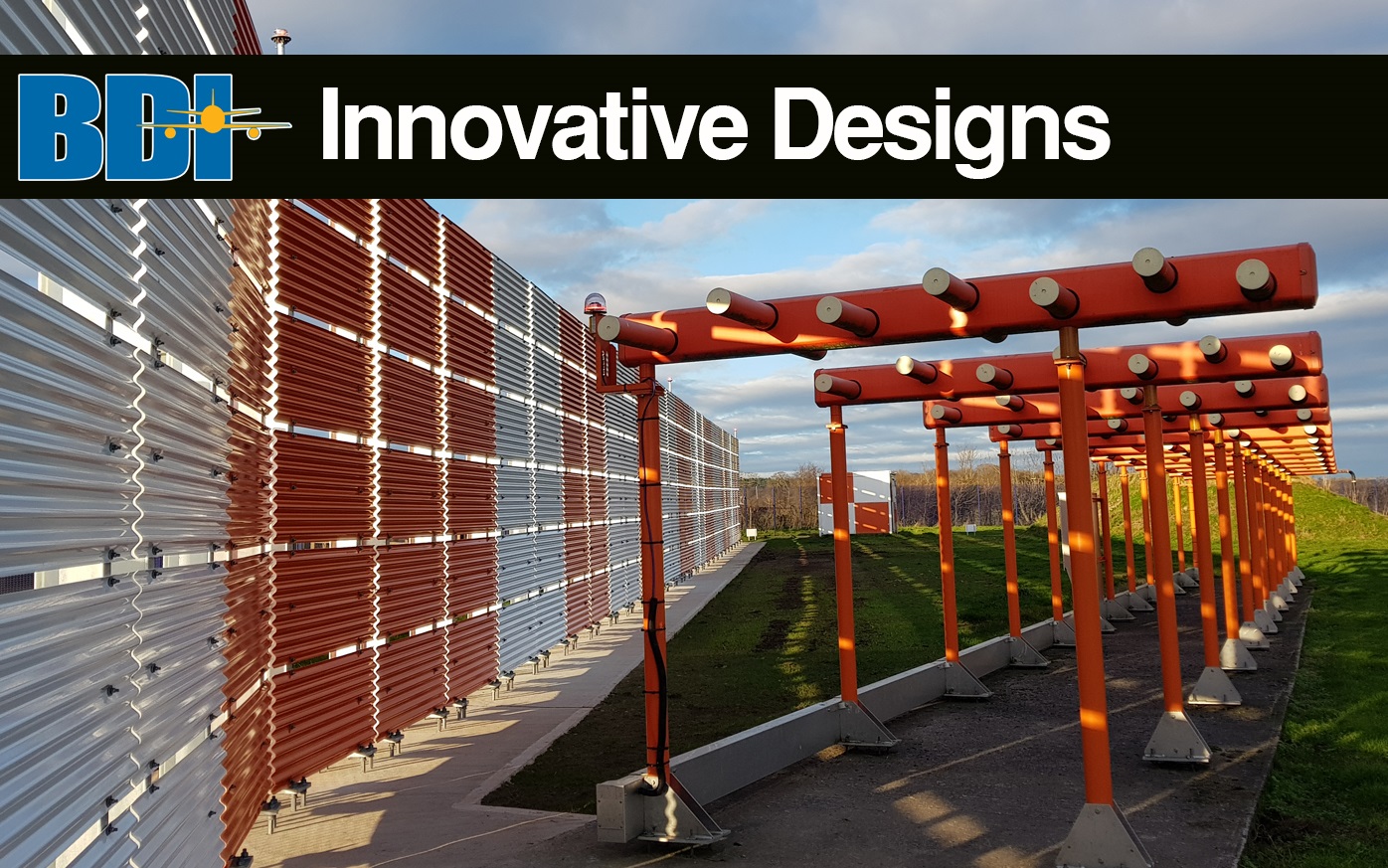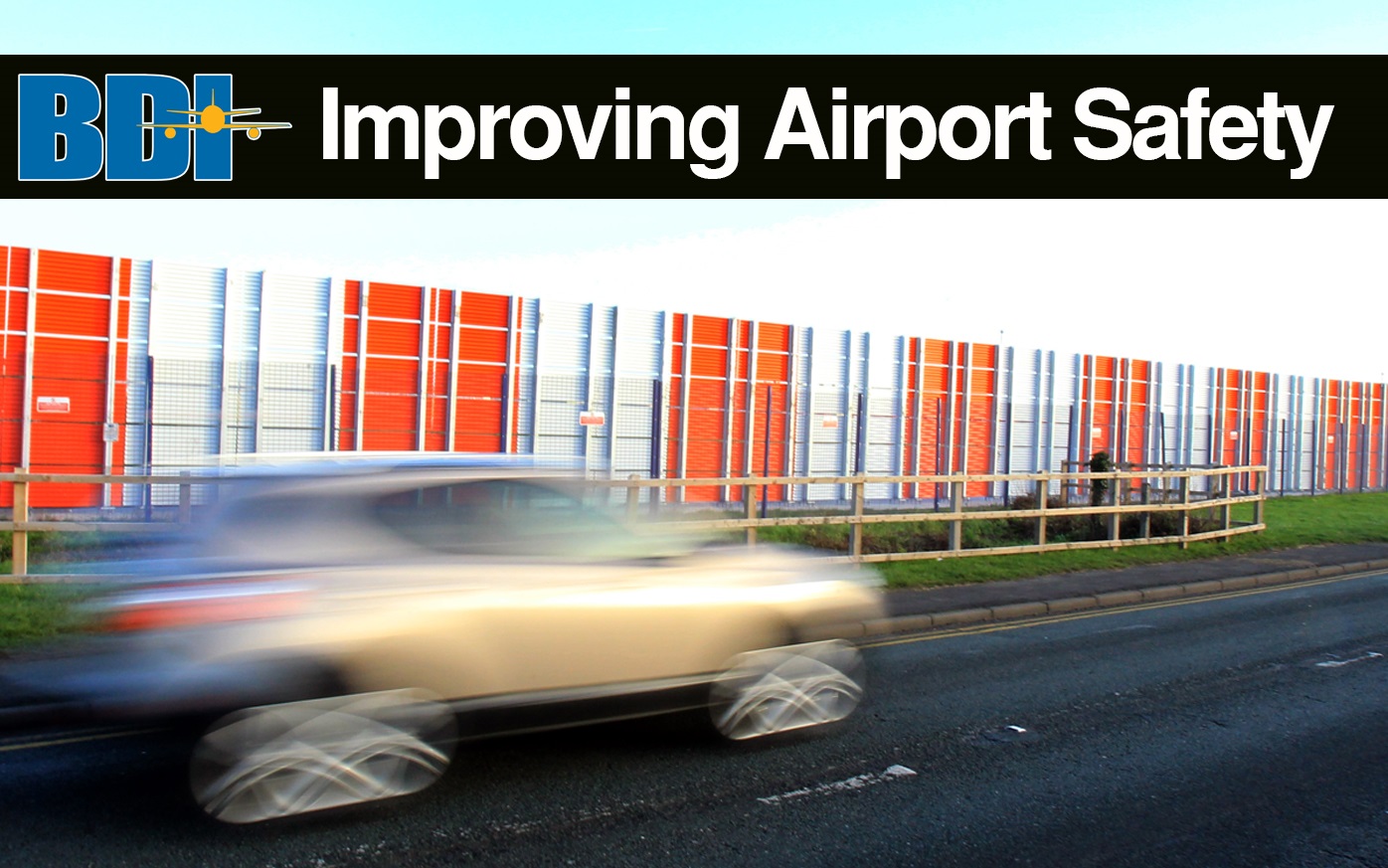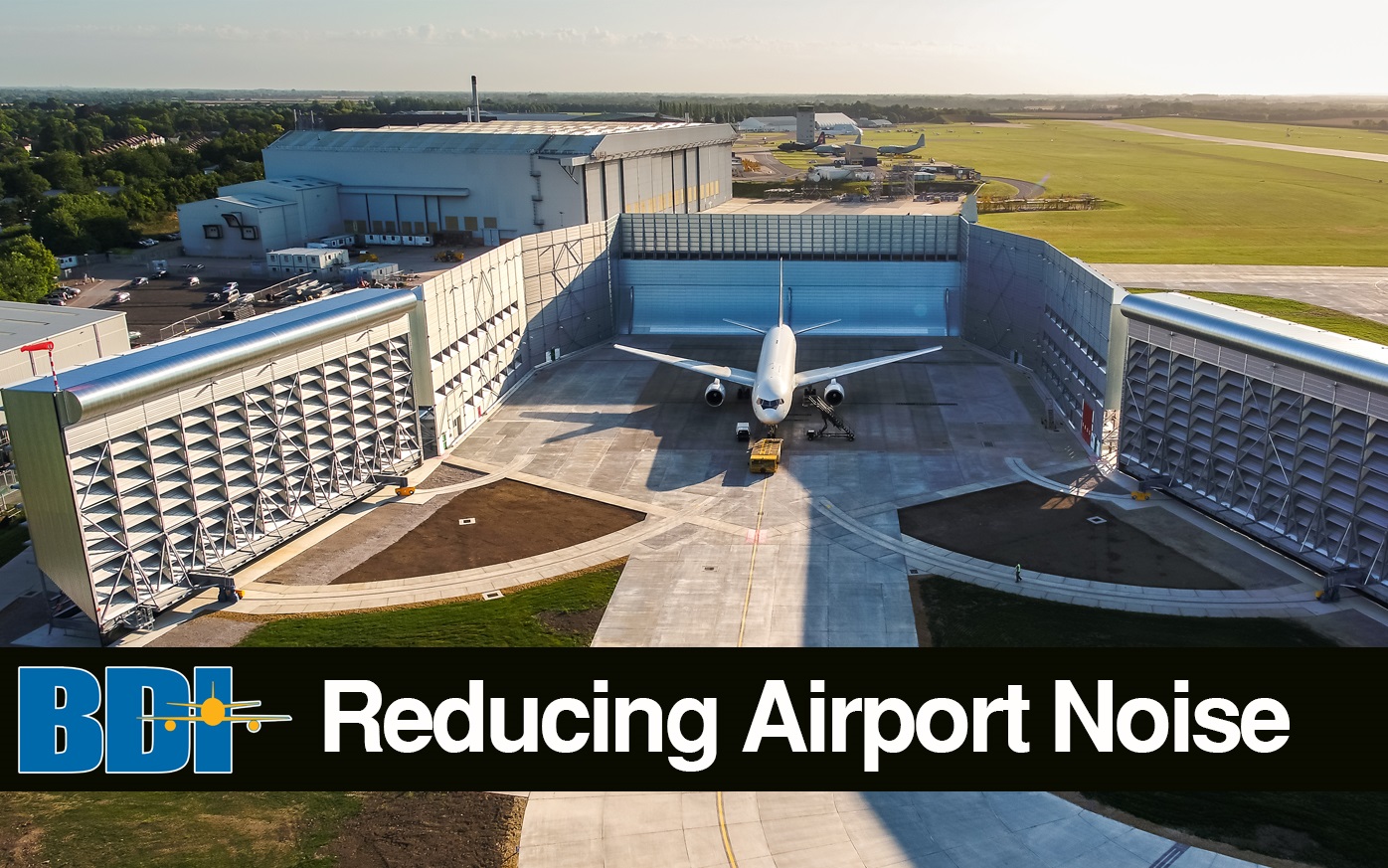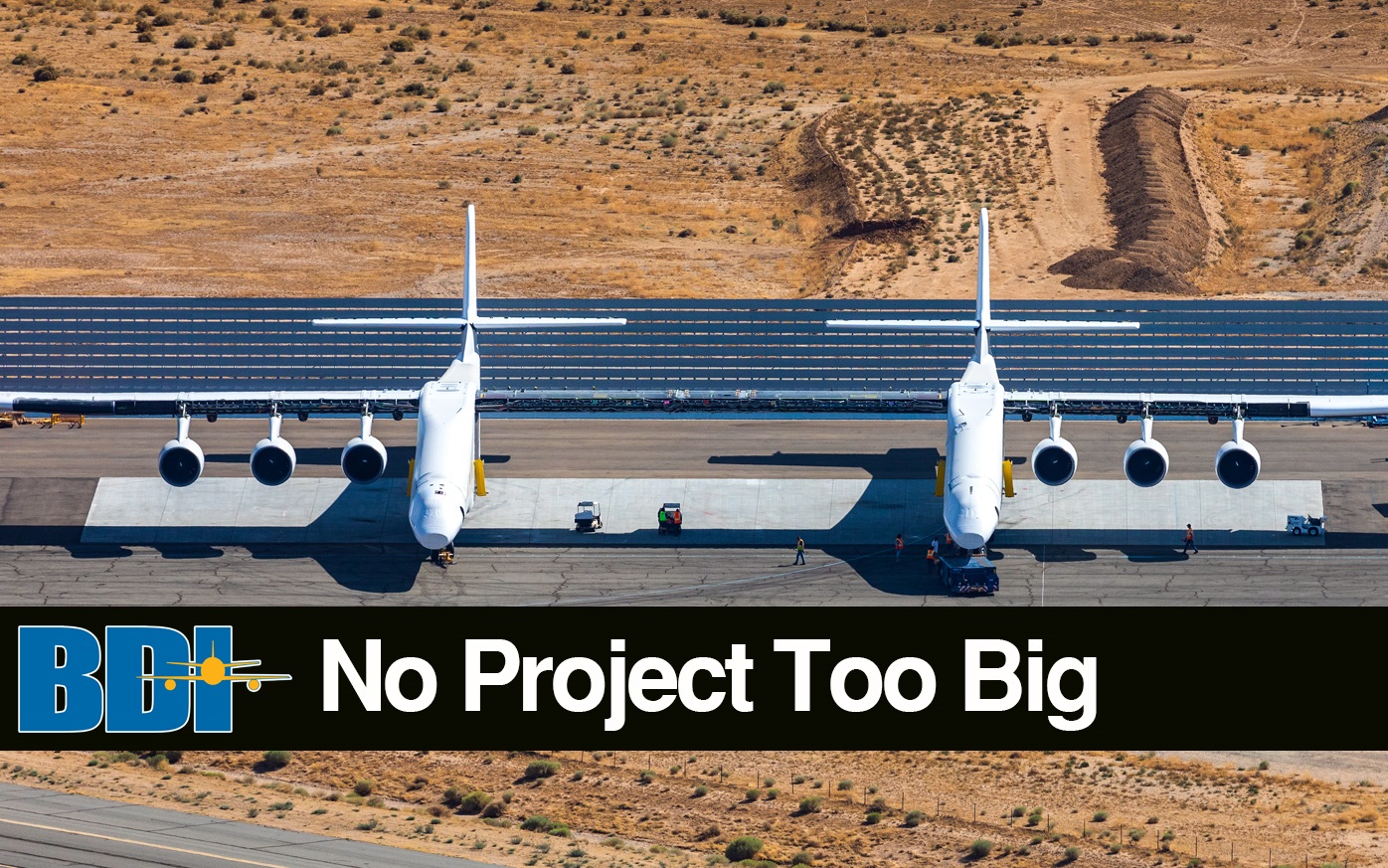 Jet Blast Deflectors (JBDs)
BDI deflectors are constructed of heavy-duty, hot-dip galvanized steel. All designs are modular and can easily be relocated or reconfigured. BDI has more than 30 standard jet blast deflector models and offers custom-made solutions. All BDI deflectors are manufactured to the highest standards, and each installation is supervised by a highly trained BDI field technician. BDI deflectors are designed and prefabricated for efficient installation with minimal tools and labor.


• Taxi Duty
Utilized to protect ground support, roadways, parking areas, buildings and people from jet blast produced by aircraft using taxiways and aprons. These models, which are available in curved and vertical configurations, are designed to withstand taxi and breakaway power from all types of aircraft.
• Full Power Run-ups
These models are typically used in maintenance areas where high power engine run-ups are regularly performed. They are also used at runway ends. These deflectors can withstand jet thrust in excess of 115,000 pounds, which is currently the maximum produced by a commercial jet engine (i.e. the GE90-115B used on B777 aircraft variants)
• Fiberglass
BDI's reliable fiberglass deflectors are specifically designed for use at runway ends in front of instrument landing systems. The nonferrous, fiberglass reinforced plastic deflector does not interfere with instrument approach systems and provides exceptional jet blast protection. The curved aerodynamic design was adapted from BDI's steel series, which has more than 60 years of proven success.
• Portable/Moveable
BDI's range of temporary and moveable deflectors provides contractors and airports with flexibility and improved safety in airside construction environments. Various heights and shapes are available to suit any project requirement. A moveable deflector avoids the need for permanent civil work.
Ground Run-up Enclosures (GREs)
We offer ground run-up enclosure (GRE) facilities that use patented components, proven designs and a spotless track record of successful installations. BDI's philosophy is to balance project requirements with practical solutions. The combination of the aerodynamically advanced Stabile Flow™ design with the effectiveness of Noise Blotter™ acoustic panels provide an aerodynamically efficient GRE with very high usability and outstanding noise reduction. BDI can design and build ground run-up enclosures for any aircraft mix including commercial, general aviation and defense. BDI utilizes the latest aerodynamic, acoustical and structural software packages, combined with scale modeling and field measurements, to ensure project requirements are met.

• 3-Sided
Our 3-sided GRE design starts with sloped entry walls with a rolled top to improve airflow into the facility and eliminate vortex formation, due to separation, at the front and top of the side walls.
• 4-Sided
Our 4-sided GRE design uses large, vented front gates with sufficient open area to supply the necessary air into the facility. The side walls of our GRE facilities use large, acoustically treated vents to provide engine entrainment air and to improve usability in crosswind conditions.
End Around Taxiway Visual Screens (EAT)
BDI visual screens are designed to be durable, resistant to weather, frangible, and resistant to wind load. All connections, frame structure, panels and foundations are designed to break away from the structure in the event an aircraft strikes the visual screen. End-Around Taxiway (EAT) Visual Screens are placed at the end of a runway and are designed to enable pilots to better discern when an aircraft is crossing the active runway versus operating on an end-around taxiway. The diagonal red and white striping on the front provides a surface that is visible from a distance and easily discernable from another aircraft.



Defense
Since the dawn of the jet age, BDI has provided solutions for defense applications. BDI's first major defense project was to equip all Strategic Air Command (SAC) bases with Lynnco Type E deflectors and, since then, thousands of BDI deflectors have been installed at defense facilities worldwide. Models are available for power check pads, aprons and parking positions. BDI's deflector material can be rapidly dispatched via air or sea shipment to locations around the globe in easily handled bundles. Designs comply with USAF, NAVFAC, USACE, and NATO requirements.
You must be logged in to post to the discussion
For Existing Customers:
BDI is pleased to provide support for our existing customers to assist them in relocation, refurbishment, or repairs to existing jet blast deflectors, ground run-up enclosures and visual screens. A specialized field technician will visit your site to assess the current condition of your products and determine the necessary steps to ensure that the JBD, GRE or visual screen is working properly and safe for your personnel.
For Consultants:
BDI is your resource for airport planning and consulting. We provide jet blast analysis, noise contour reports, CFD studies and more for all project types to know that you're getting exactly what you need. We can provide project specifications for upcoming jobs and design solutions to fit each custom project. Reach out to BDI to discuss details about your project today.
Others:
o Inspections to check the integrity and evaluate the condition of installation. OEM re-certification available
o Refurbishment and repair programs to extend service life. Spare parts inventory maintained to mitigate lead times
o Archives of documentation and details from more than 1,500 past projects
Key:

Complete

Next

Failed

Available

Locked
Learn More About the ACC Virtual Hall
Open to download resource.
Open to download resource.